Guide to Travel Trailer Water Pumps
If you're reading this guide, the chances are that you already know what an RV water pump is and need some guidance on buying the right one. However, it's a big possibility that you don't know and that's quite alright. Just in case you don't, we'll start with a quick description.

An RV water pump is a device that pumps water from the RV's water reserve to the faucets, toilets, and showers in the RV. It also stabilizes the water pressure.
It's that simple. Without it, you'll have no running water anywhere in your RV unless you connect to city water (discussed in the next section).
How an RV Water Pump Operates
Water pumps, sometimes also called diaphragm pumps, work by motorized suction. The diaphragm has a valve on either end. 1 valve closes, and the other opens as the suctioning begins. Once full of water, the valve at the other end closes while the previously closed valve opens. Water rushes from the area of low pressure to the areas of high pressure (i.e., your faucet).
Using City Water
As we briefly stated above, if you're connected to a city water supply, then you don't need to use the water pump in your recreational vehicle. The city water system is designed to provide adequate water pressure. This doesn't mean that you don't need an RV water pump. You may not always be in an area with access to city water.
When using city water, make sure to connect a regulator to the hose before connecting it to your RV. Sometimes city water pressure can be too high, which would possibly cause damage to your line. If this happens, when you switch back to your RV water pump, your system may not work correctly.
A great benefit of using city water is that, on newer RVs, you could fill your freshwater tank by switching a valve inside the tank. This way, when you're done using the city water connection, your tank is full, and you can switch back over to using your water pump with ease.
Powering the Water Pump
A water pump is an electrical device, so it makes sense that it's going to need to be hooked up to a power source. RV water pumps are DC-powered, so they can run from your 12V battery. There are air pumps that are powered in other ways such as air, 115-120V AC-powered, and more, but you wouldn't need any of these. In short, if you come across a product that isn't a 12 volt water pump, look the other way because it's not for RVs.
It's easy to hook up an RV water pump. You don't have to be a professional electrician, and you don't need any specialized tools. A socket wrench, a flat-head screwdriver, and a pair of wire cutters would be all you need.
Key Features to Consider in a Camper Water Pump
Types of Water Pumps
There are several different types of water pumps, but the good news is that most RV water pumps are diaphragm pumps. Knowing the pros and cons of diaphragm pumps can prepare you for usage and maintenance.
Pros & Cons of Diaphragm Pumps
Pros:
Inexpensive.
Large displacement volume.
Versatility in drive options.
Most are self-priming.
Easy installation
Cons:
Can cause water to pulsate.
Needs a high PSI of air to operate powerfully.
You can also choose between a constant speed pump, a variable speed pump, or a high-volume pump. The continuous speed pump only pumps water at one pressure value. The variable speed pump allows the water pressure to go higher or lower like your home faucet. Finally, a high-volume pump allows a higher-than-average speed with a higher pressure.
Pounds Per Square Inch (PSI)
PSI is a measurement of the force of the water flowing through your plumbing. Most RV plumbing systems are designed to withstand 40 to 60 PSI. Anything outside of this water pressure range could damage your RV's plumbing system.
Gallons Per Minute
The flow rating is how much water the pump can process in a given minute and is an indicator of how strong a water pump is. Lower end products will have a rating of less than two gallons per minute, while high-volume pumps will have a rating of four or more. Anything in between is considered average/standard.
If you expect to use multiple faucets simultaneously, then the amount of water you need at any given moment will be higher. Thus you'll need to opt for an RV water pump that has a higher flow rate to ensure your faucets have an adequate water supply.
Amperage (Amps)
Most RV water pumps use a low number of amps, usually under ten. If you happen to have a high-volume water pump, these may use up to 15 amps. Remember that your motorhome either has a maximum of 30 amps or 50 amps, and you have other electronics running as well. Aim for low amps, so you don't have to worry about maxing out.
Other Factors to Consider
Size and Ease of Installation
RV water pumps are small, but some are more compact than others. Water pumps are not a one-size-fits-all product. Make sure you get a size that will fit into your designated water pump space, which means you need to pull out the measuring tape.
Ease of installation is something else you'll want to look for. Consider where you'll be installing the water pump, how easy it is to get to this spot, and all the tools you'll need to install it. Since it is DC-powered, you'll want to make sure that the leads on the water pump are long enough to connect to the power source.
Auto-Switch
RV pumps are designed with an automatic shut-off feature once the water pressure reaches the set PSI limit. This prevents damage to your RV's plumbing system. This same feature will automatically kick back in once the pressure has dropped low. The parts of the RV water pump that make this feature work are:
Check Valve
A check valve keeps the pressure from randomly kicking in and out, and keeps the water flowing in one direction.
Accumulator Tank
This reduces pressure spikes, which can cause the auto shut-off feature to kick in.
Self-Priming
When a water pump is new, or it's been out of operation for too long, it will need to be primed (filled with water and flushed through the system) before it's ready for use. Most RV pumps are self-priming, but make sure you check to make sure.
Design and Noise Level
Most RV water pumps are designed the same way. You have the water pump and an opening on each side. One is for a hose/pipe to the freshwater tank. The other is a hose/pipe to your faucets. As for noise level, water pumps pulsate, which can make noise. The better the product is made, the less it will pulsate. Check the decibel-level for the model.
Warranty
Having a warranty is excellent in case your unit malfunctions. Usually, a good warranty would last for several years, but any warranty is better than none.
Best RV Water Pump Reviews
Shurflo Revolution RV Water Pump by Pentair Model #4008-101-A65
Best RV Water Pump for Water Pressure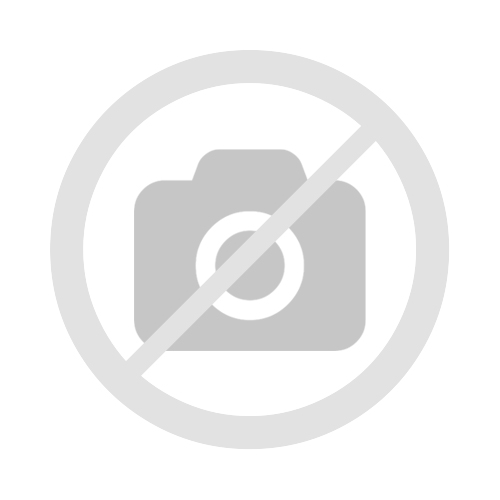 The Shurflo Revolution is a four-chamber diaphragm pump and has the highest PSI of all the water pumps in our list. It has a shutoff pressure of 55 PSI, a flow rate of 3 GPM, and features an internal bypass. Best of all, it only needs a maximum of 6.6 amps. This makes it great for larger campers or campers that will have a high-water usage.
The Shurflo is self-priming up to six feet, which is the average. It can run dry without damage. What sets it apart is the unique one-piece diaphragm design. This makes it easier to service and maintain since you'll have fewer moving parts. The Shurflo weighs about 4 pounds and measures about 6 x 6 x 4 inches.
The only issue we came across with this product is that it gives off a bit of a loud vibration. If your Shurflo will be away from your main living areas, it may not bother you too much.
Bottom-Line: This is a high-performing, durable product at an affordable price range.
SeaFlo 33 Series Water Diaphragm Self-Priming Pump
Best RV Water Pump with Variable Speed
The SeaFlo 33 Series is popular because you get what you need at a good, median price range. It can produce a water flow of up to 3 GPM. While it seems like your average unit, the PSI is what sets it apart from others.
The SeaFlo 33 Series features an adjustable automatic pressure switch (meaning that it's a variable speed pump) that can be adjusted from 17 PSI to 60 PSI. It's easy to install and maintain, and it even has rubberized feet to help reduce the noise from vibration. The model is self-priming up to six feet and can run dry with no damage.
If we could request one change from the manufacturer, it would be to make it a four-chamber pump instead of just three. Having more chambers increases the final pressure output, and it could be challenging to get up to 60 PSI with only three chambers.
PROs

Adjustable pressure.
Rubber feet for noise reduction.
Santoprene diaphragm.

CONs

Only three chambers.
Designed with pipe threads instead of hose threads.
Bottom-Line: This is the closest you'll get to having the versatility of a home faucet.
Bayite RV Potable Water Pump
Best RV Water Pump on a Budget
If you only need to supply water to one or two appliances in your RV, you can save money by getting this budget option. The Bayite is a bare-bones deal, but what it does, it does well. It flows at a rate of 1.2 gallons per minute but has an impressive 80-100 PSI rating. That means that if your one appliance is a shower, you'll have sufficient pressure to make it count.
The model weighs a mere 1.3 pounds and measures 6.5 x 3.9 x 2.4 inches. It's lightweight and compact, which contributes to the low flow rate. However, it's easy to install and handle. The only gripe we have with this product is that many people complained of a faulty automatic shut-off valve. This could lead to leaking.
PROs

Extremely affordable.
Low current draw.
High PSI.
Adjustable pressure.

CONs

Auto shut-off valve is reliable.
Short warranty (1 year).
Bottom-Line: You get what you pay for, but the Bayite is impressive with such a high PSI at such a low price point.
USA Adventure Gear Progear 3200 RV Water Pump
Best American-Made Water Pump 12v
The Progear 3200 is a great, high-quality product that is an excellent investment due to its durability. It's self-priming up to six feet and as a flow of 3.0 gallons of water per minute. The model can provide pressure up to 50 PSI, and will have no problem powering several appliances at once.
At 4.75 pounds and 12.5 x 6.2 x 5.3 inches, the Progear 3200 is a bit on the large side compared to other products on the list. However, this added size and weight help the unit to be more efficient, so it's not necessarily a bad thing. This is also an indicator of good, high-quality parts, which usually weigh more than cheap parts.
PROs

Made in the U.S.A.
No rapid cycling.
Whisper-quiet technology.

CONs

Expensive compared to others.
New company – no proven track record yet.
Bottom-Line: If you like American-made products, this model is an excellent choice because it's a high-quality, high-performing product.
Flow Max Self-Priming RV Water Pump Model #689052
Best RV Water Pump for Quietness
Here is another self-priming water pump that delivers outstanding results. The Flow Max has a water flow of up to 3.0 gallons per minute and pressures up to 50 PSI. It features a heavy-duty, corrosion-resistant motor and an exterior body made of thick, heavy-duty polyethylene.
The Flow Max is extremely quiet, so it's good if vibrating noises disturb you. It's made with noise-canceling rubber feet to absorb vibrations.
Like most RV water pumps, it can run dry without damage. It's self-priming up to six feet, and it comes with a screen filter to keep debris out of the water. The pump measures 10.5 x 6 x 6.5 inches and weighs around 4.5 pounds. It has a slightly high max amps rating of 9.5, so you'll have to make sure you have enough amps to support it.
PROs

Heavy-duty motor.
Very quiet.
Simple installation.

CONs

High max amps.
Five minutes on time, 10 minutes off.
Bottom-Line: This is a very quiet water pump that is suitable for people who use water in very short time frames.
Remco Industries PowerRV Aquajet Water Pump
Best Overall Water Pump
The PowerRV Aquajet is the Dyson of water pumps. Every feature of this model goes above and beyond the competition. It's genuinely the best RV water pump, and after reviewing the features, you'll easily see why.
This model sports an impressive five-chamber design with five valves to match. It's self-priming up to 14 feet and can be run dry without damage. The product is capable of 5.3 gallons per minute and 65 PSI. On top of this, it's made an American-made product.
None of the other models on the list comes close to the specs and quality of the PowerRV Aquajet, and the other products are good. The PowerRV Aquajet measures 12.3 x 6.2 x 5.4 inches and weighs 6.4 pounds. Keep in mind that it also has a premium price tag, so you'll be shelling out some cash on this purchase.
PROs

Made in the U.S.A.
Self-priming up to 14 feet.
Variable speed pump.
Super quiet operation.

CONs

Very expensive.
Not suitable for small campers.
Bottom-Line: If you like premium products and don't mind paying extra for top-quality, the PowerRV Aquajet is an excellent choice for you.
Artis Products RV Pump
Most Steady Water Flow
The Artis is a great pump with steady water flow. Diaphragm pumps "pulsate," which can sometimes cause winks, which are skips in the water flow. The Artis is made with an exclusive Power Drive Technology which gives this model one of the steadiest water flows seen in an RV pump.
The Artis water pump's other specs are what you'd expect from an RV water pump. It's capable of up to 40 PSI and 3.0 gallons of water per minute. The product measures 9.2 x 5.5 x 5.5 inches and weighs about 4.5 pounds. It uses a max of 7 amps. The pump works very well and, if you're the type that likes every little detail to be perfect, you'll enjoy the steady stream of water that the Artis provides.
PROs

Power Drive technology.
Thermal overload protection.
Four-chamber design.

CONs
Bottom-Line: This pump is excellent for any RVer, but it's good for people who desire a steady flow of water.
Flojet RV Water Pump Model #03526-144A
Best Compact Option
Water pumps for RVs are generally small and lightweight. However, if you need something really small, the Flojet has you covered. It's only 9 x 4 x 4 inches and weighs only 2.6 pounds. It's great for tight spaces and portability. However, don't let the size fool you. Despite its size, it's a powerful unit that produces impressive results.
The Flojet is capable of 55 PSI and 2.9 gallons of water per minute. It's self-priming up to nine feet and can dry-run without damage. The water pump is designed well and even has protective covers for the hose attachments. This compact model delivers big results.
PROs

Ignition protection.
Noise absorbing mounts.
Snap-in port fittings.

CONs

Outer casing isn't as durable as other models.
Not good for really hot water.
Bottom-Line: If you need a compact product, the Flojet fills this need while still being a great product.
Amarine Made Diaphragm RV 12 volts Water Pump
Lowest Amp Draw
When we came across this water pump, we were skeptical because of the lower than low price and the low flow rate and PSI specs. However, if you respect the limitations this model has, you'll see that it does what it does very well. It's also extremely lightweight, coming in at only 1.5 pounds. You won't find another water pump any lighter than this.
Things to keep in mind about this unit: It's not suitable for big campers. It's only going to provide ample water for one or two appliances at the time, and if you choose your shower as one, it's not going to have as much pressure as a premium model would. None of these are negatives because this model is designed to handle a low workload.
The pump is capable of 1.1 gallons of water per minute and 35 PSI. Where the pump shines is that it has one of them lowest amp draws of all the models we reviewed. It only uses a max of 2.7 amps. This product is for the 30-amp RVer who is right at their limit. It measures 6.7 x 3.9 x 2.6 inches, so it's compact, and it's easy to install.
PROs

Extremely low amp draw.
Close to silent operation.
Extremely easy installation.

CONs

Outer casing isn't as high-quality as others.
A little noisy.
Bottom-Line: If you have an extremely tight budget or barely have amps to spare, the Amarine Made will be a great fit.
Last update on 2021-06-25 / Affiliate links / Images from Amazon Product Advertising API