Editors Choice
Outdoorsy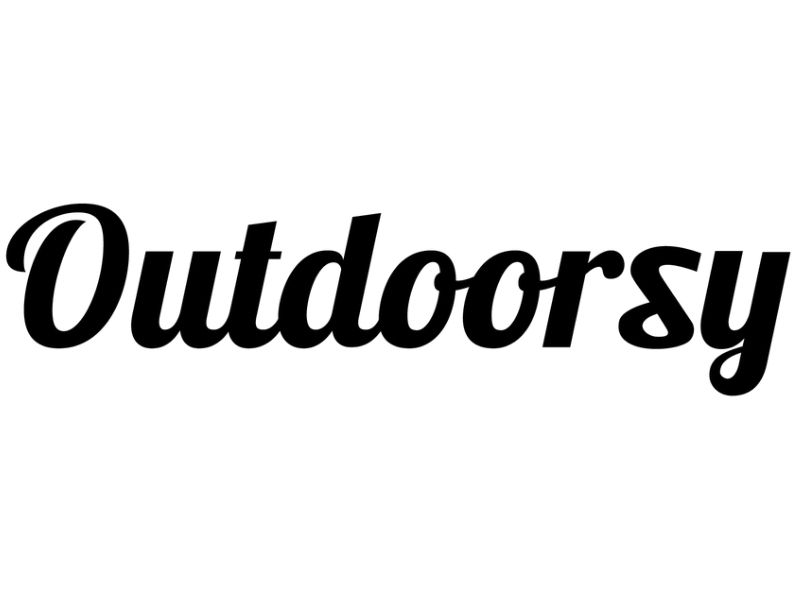 When it comes to deciding between the best RV rental companies in North America, for us Outdoorsy stands head and shoulders above the rest.
First, the range of recreational vehicles on offer is exceptional, from camper vans and trailers right up to class A motor homes. The geographical reach is second to none and you can pretty much guarantee to pick up what you want, where you want.
Rental prices per night are usually far lower since you're dealing with RV owners face to face, or rather screen to screen, and have no corporate structure (to speak of) to navigate within. In our opinion, any budget-conscious traveler has to give this site a look.
The insurance protection and 24/7 rental roadside assistance should give you a good night's sleep. Also, the lack of hidden costs is a real plus too, another reward for those of us renting on a budget.
For people who might be a bit nervous about using a peer-to-peer option for renting, there are abundant online references. The RV owner vetting procedure and the insurance help, but also you will be talking direct to the owners. They will also offer advice and tips, making the trip that little bit easier.
Bottom-Line: From first-timers into the world of motorhome rentals to seasoned veterans we recommend trying out Outdoorsy first.
The Best RV Rental Companies: Find the RV for You
Why would you rent an RV? Well, the reason is freedom, freedom, freedom! Freedom to go where you want, when you want, and stay as long as you want.
Whether you are first-time renters or RV veterans traveling from Las Vegas to San Francisco, along Route 69, or over the many bridges of the Florida Keys the flexibility that RVing gives you is second to none.
What's more, you get a level of luxury whilst out on the open road without paying the price of sleeping on the ground. Let's be honest; the tent life isn't for everyone! But with many RV rental companies out there how do you know which will suit you and your needs best? We're going to look at the best rental companies for RVs, so you can try without having to buy.
Looking to Rent an RV?
The top names for reputable RV rentals
How to choose the best RV rental company for you
What kind of recreational vehicle meets your needs best
Reviews of the best RV rentals sites out there
Where Should You Rent an RV? Seven Solid Recommendations and Our Top Pick
So you want to exercise your freedom and see a bit of the world but with some of the luxuries of home. How do you do it, and who do you contact?
Leaders in RV Rental Companies
There are a lot of great rental options out there for travelers who are ready to rent an RV and hit the open highways. Among those options, seven companies stood out to us for their affordable prices and quality of vehicles and services:
Outdoorsy (Editors Choice)
RVshare (Runner-Up)
Camper Travel Bookings (Best Service)
Cruise America (Widest Selection for Corporate Rental)
Motorhome Republic (Widest Geographic Coverage)
Indiecamper (Best European Vacation Options)
El Monte RV (Recommended)
How to Choose The Best RV Rental Company?
Fortunately, there is now a wide range of options for RV rentals accessible on the internet. There are three main business models on the market that you should look at:
Corporate RV rental companies
Peer-to-peer RV rentals
RV marketplace sites
Each of the above has its own advantages and disadvantages. It's up to you to balance out what you want with what you can afford. At the end of the day, this is what matters most, right?
The Better Business Bureau website is a good place to check out previous dealings with organizations giving you star ratings and complaints and comments from previous customers so is a good resource to check as well.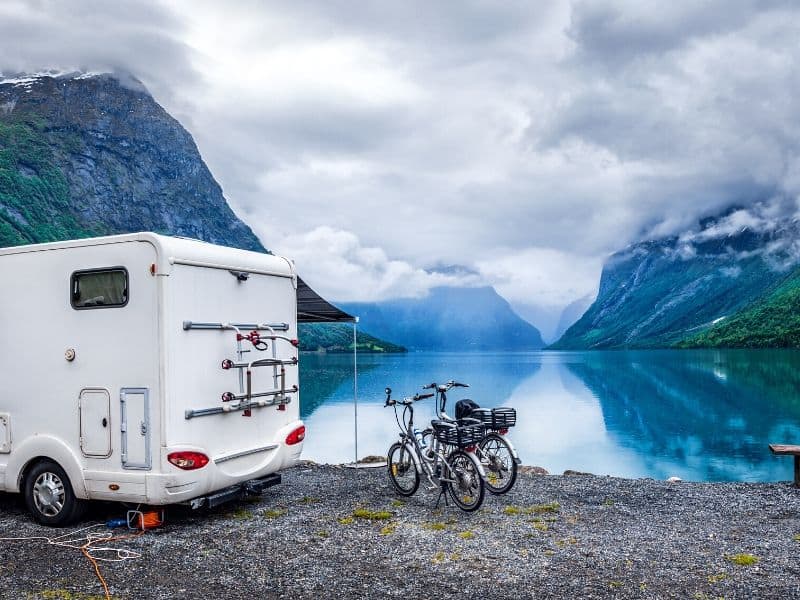 Corporate RV Rental
A corporate RV rental company owns all its stock – as in all the RVs and travel trailers that it rents out. It has the advantage of having a staff of professionals in offices in different locations. However, some spread their net wider than others, which can cause problems with location and accessibility.
Pros:
RVs are maintained and cleaned after every hire
Company provides insurance and is liable
Safe and secure method of payment
One-way rentals are available for convenience
Cons:
Rentals are only available at specific office locations
Typically higher prices per night + 'hidden costs'
Limited range of models depending on your state
Peer-to-Peer Rental
This is a different concept altogether, think Airbnb but with RV rentals. You'll be renting directly from RV owners. This also has several advantages and also disadvantages.
Pros:
A more human approach since you deal directly with the owner
Typically less expensive per night than other alternatives
Wide selection of RVs available
The entire country is the RV rental office
Cons:
Private individuals can't guarantee roadworthiness, quality, etc.
If something goes wrong, liability can be tricky to manage
You typically need to drop off at the same location you picked up from
Marketplace Sites
This is an amalgamation of corporate RV rental companies under one site. It has the bonus of being able to compare and contrast RVs, locations, and prices. They can save a lot of time and effort when shopping around, or give you a feel for what prices you should be paying for first-time RV renters.
Pros:
Compare and contrast prices
Check what's available at multiple locations
Plenty of different RVs available
Good for newbies to estimate price ranges
Cons:
Due to there being a middle-man, the per night cost may not be as budget-friendly
What Kind of RV Should You Rent?
Hitting the open road with a recreational vehicle you have picked out on a whim probably won't end well. Ensuring you get one that's right for you and your road trip entails a lot of forethought.
It all depends on a few fundamentals and then after that, it's down to personal preference based on facilities and your individual needs.
To Tow or Not to Tow?
The first question you need to ask yourself is whether you want to tow or drive your recreational vehicle. We'll discuss both here.
Class A, B, and C Motorhomes
Class A are the largest of these vehicles being built upon bus or commercial truck chassis – think 'Meet the Fockers'. Class B vehicles are essentially converted vans. And in a surprise move, Class C vehicles are mid-range between the two and built upon a smaller truck chassis.
Since the cab of these vehicles is built into the living space the obvious downside is that you have to go everywhere with your RV unless someone takes along an extra car. That includes grocery shopping and seeing attractions. Therefore, you might want to check if the parking lot where you are going can accommodate your motorhome.
Trailers
Towing can be difficult if you're not experienced. However, there's a significant perk. You can leave your trailer at the campsite and head off with your vehicle for sightseeing and fun.
Our only warning is to make sure your car can handle the weight of the trailer you pick.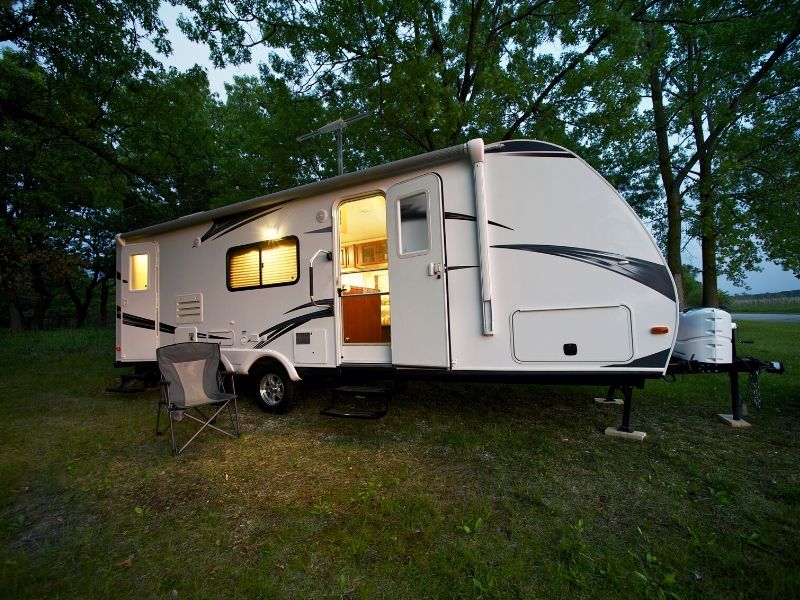 Prioritizing Space and Other Requirements
Are you eager to rough it a bit, or do you want your RV to have all the amenities to feel like you're living in a house on wheels? Below are a few factors to think about:
Numbers of Travelers
The guest list should be set in advance since you don't want to end up in a sardine-can situation. Once you know how many people are coming along, determine how much space everybody needs to keep cabin fever at bay.
Amenities
When it comes to these features, the type of recreational vehicle plays a significant role. Class A motorhomes are great for extended trips or long-term life on the road. They have sleeping space for up to 10 people in the larger ones.
You'll have all the luxury of a small apartment with AC, electricity, gas, heating water, etc.—a home away from home.
Class B motorhomes usually have fold-away sinks and seating that doubles up as sleeping spaces. They are well equipped, but obviously on a smaller scale.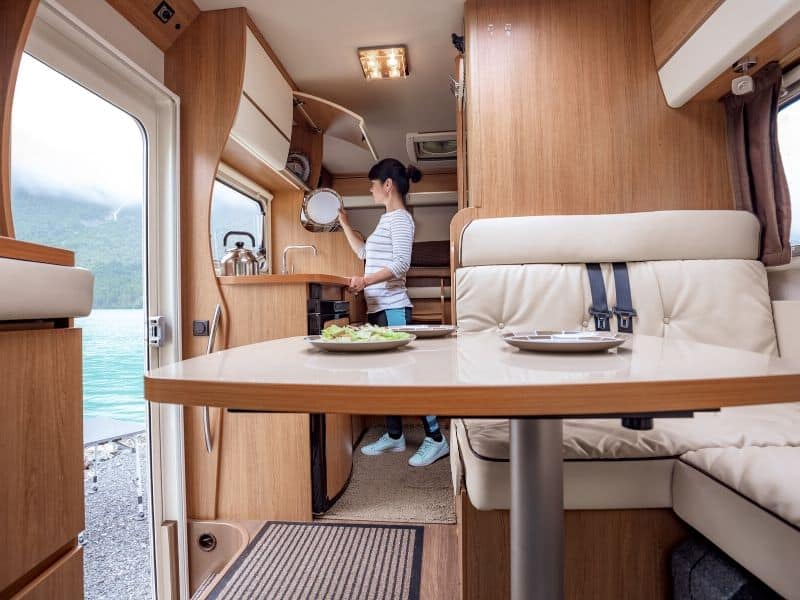 To compare, Class C motorhomes have a wide range of floor plans, so there will be a build to suit pretty much everyone. Class C is the mid-ground between Class A and Class B, so have a compromise on space vs. liveability and maneuverability.
Fifth-wheel trailers are great for large families or groups of friends who want to get out on the open road. Still, be aware that ten people won't usually fit in the towing vehicle. It's illegal in most states to ride in a recreational vehicle when it's on the move.
If you opt for pop-up campers, bear in mind they typically weigh less than 4,000 pounds, which makes them great for towing and parking. The downside is that everything is downsized. Space is at a premium, as are facilities such as showers and toilets.
Trip Planning
You need to determine which localities you're planning to visit for several reasons:
Matters of Law
Firstly, the legal requirements for driving one can vary dramatically from state to state. Obviously, you will need a valid driver's license but if you're going to be hitting numerous locations, you may need a special license for driving an RV depending on where you are so make sure to check first before you set off.
Distance and Comfort
You must take into account your comfort level in driving long distances. You may be able to handle towing a travel trailer for an hour or two, but how will you fare with an eight-hour journey?
You should also decide where you'll be setting up camp, and how you want that experience to be. Does the campsite you want to visit have a limitation on RV size? Do you want to go off-road?
Final Destination
Finally, determine what's going to be convenient for you when the trip is over. Would you rather drop your RV off at an office, or are you OK with driving back to the original pickup location?
Budgeting
Don't forget rental isn't going to be your only expense. You're going to need cash for gas, campsite fees including water and electrical hookups, as well as the usual food, activities, souvenirs — budget planning is essential. Below are a few things to keep in mind:
Length of Trip
Be aware that gas mileage is going to be a crucial factor for lengthy road trips. Certain RVs, like Class A's, are thirsty beasts and so have poorer fuel economy, this is going to be a significant cost if you plan on eating up the miles. Class C's have far better fuel efficiency but you pay for that in living space and amenities.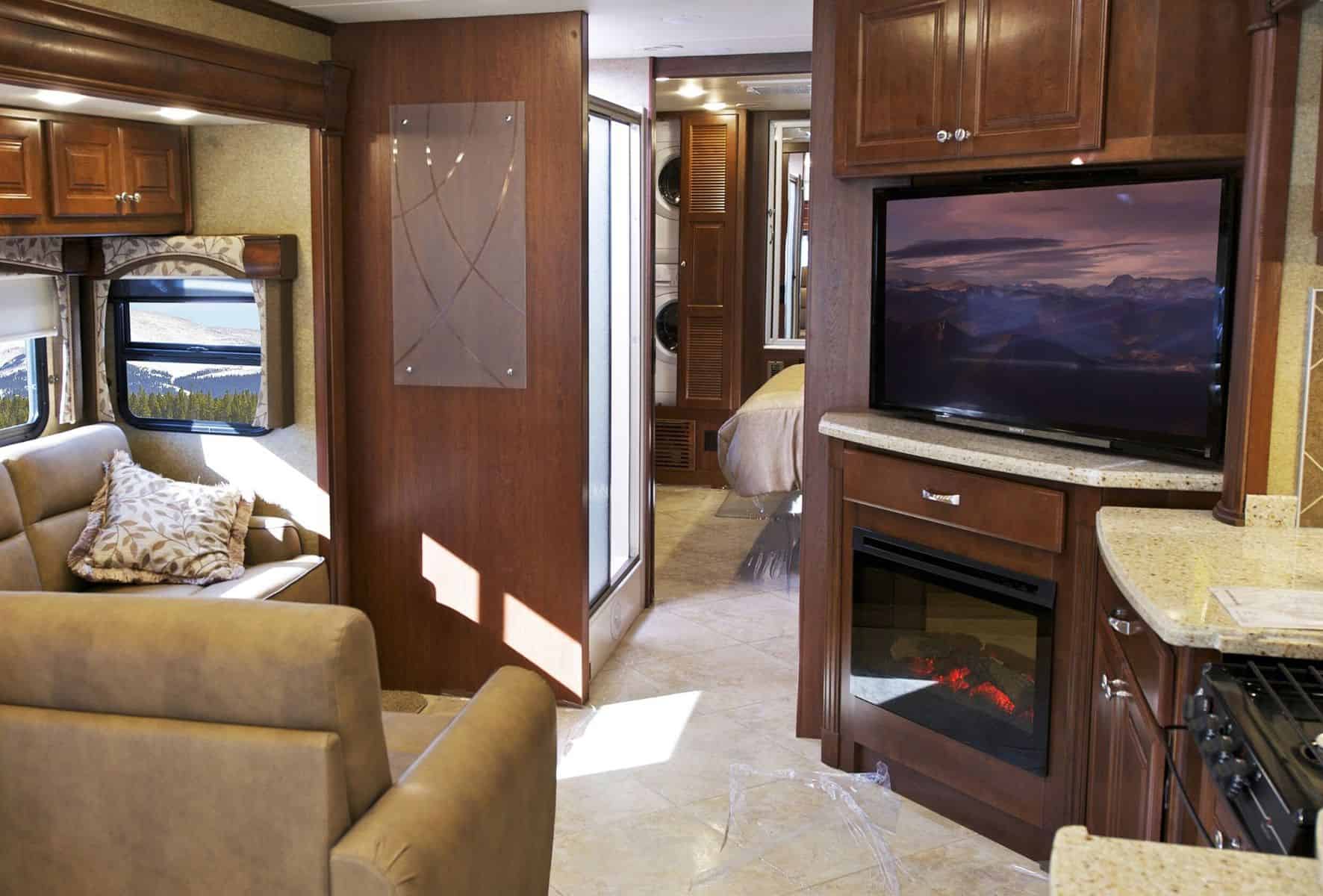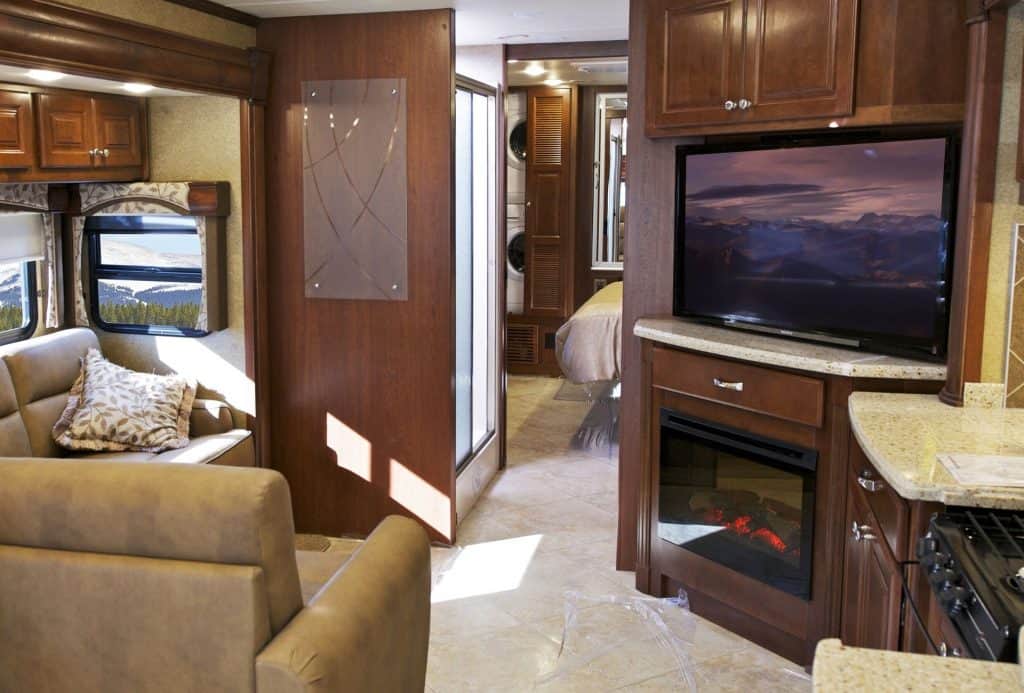 RV-Related Expenses
Class A and fifth wheel vehicles offer luxury at a significant cost not just in fuel but per night for accessibility to campgrounds. Please plan your route carefully and make sure you know where you'll pitch up so that you can easily and safely get to where you want to go.
Your Goals
Calculate how much you'll need if you want to do paid activities, like visiting national parks, resorts, theme parks, or other attractions.
Corporate Vs. Peer-to-Peer Rentals
If you go down the corporate route rather than peer-to-peer, you will find a lot of 'extra' costs. Look out for charges per mile, generator costs per hour, bedding and cookware charges, and the like. Ask about these and any other additional charges upfront.
Similar to hotels, you'll find that prices are seasonal. Be aware that prices go up and down with demand. This is a bigger factor on peer-to-peer sites where individuals set their own prices rather than with a more fixed, corporate structure.
Also, look at insurance coverage and roadside assistance. Be aware that your RV may break down, so find out what provisions there are for recovery and how much they cost.
Our Reviews of The Best Motorhome Rental Companies
Outdoorsy
Editors Choice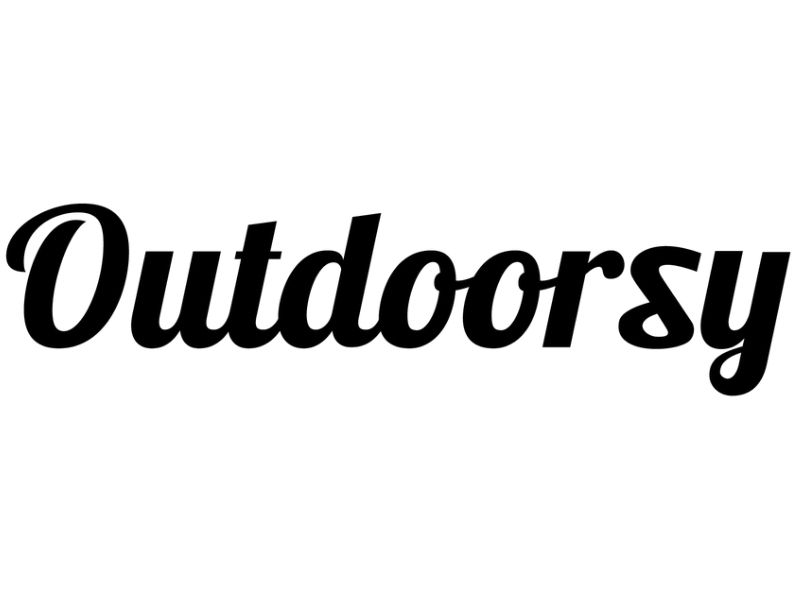 Currently, one of the bigger players in the recreational vehicle rental market Outdoorsy is thought of as the Airbnb of the RV rental world.
With Outdoorsy, you get the benefit of a large organization that's tried, trusted, and well-reviewed. They have a vast and sprawling network of available RVs for hire with pretty much every make and model to be found somewhere in the country.
There's roadside assistance available 24/7 which is a massive bonus. And even though it's a peer-to-peer network, they offer commercial insurance alongside your rental which covers you both in the USA and Canada. Combined, these two services take the worry out of renting a recreational vehicle from strangers.
The Outdoorsy rental platform is user-friendly – it's quick and easy to navigate and easy to process payments. It takes a lot of hassle and stress out of the RV online renting process.
Prices will vary from city to city and according to season. Don't get caught out in a last-minute booking, always try to shop around and do it in advance. There are some great deals to be had if you look.
The main downside is since it's a peer-to-peer service, you will typically need to return the vehicle back to where you picked it up from the owners.
PROs

Great website
Huge, well-reviewed organization
Roadside assistance

CONs

Inconsistent pricing
Availability requires advance planning
Bottom-Line: For great, affordable service and accessible user options, Outdoorsy came out on top as the best.
RVshare
Runner-Up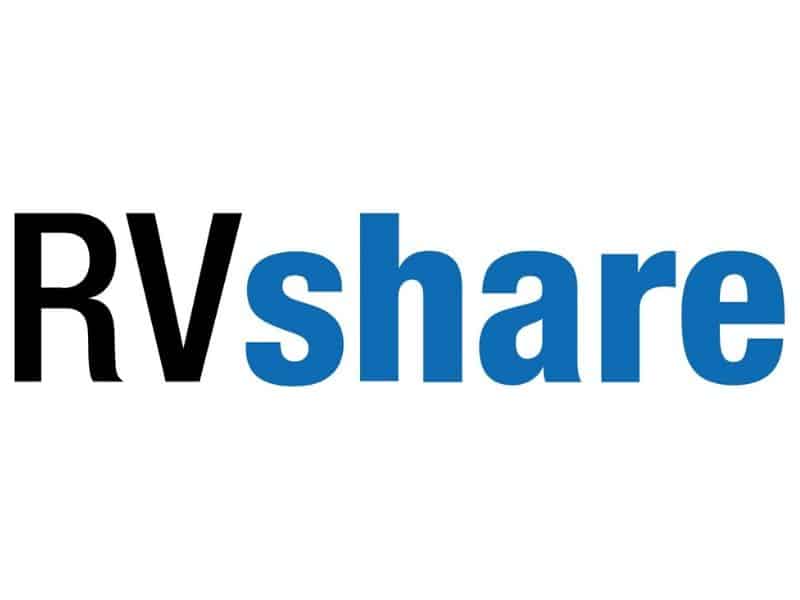 A similar peer-to-peer model to Outdoorsy where independent recreational vehicle owners rent out their RVs. RVshare offers a great range of vehicles spread around the States. The same caveats apply with seasonality and with a city-to-city variation.
Again they have an insurance policy and 24/7 roadside recovery, giving peace of mind. Like Outdoorsy, you have to be registered to rent so you can be confident that what you book is what you get.
Peer-to-peer rentals may have the option of having an RV delivered to your door however this is at the discretion of the owner and dependent on location and often also at an additional cost.
An extra feature of this site is their 5 percent loyalty program, a great incentive to use this particular site again once you have the RV bug. This is a feature that sets RVshare apart from a crowded marketplace.
Their selection of RVs and rental locations is good but doesn't quite have the reach of Outdoorsy. This is a slight downer, but everyone can't be the biggest, right?
PROs

Insurance and roadside assistance in the United States
Great selection and availability
Loyalty program rewards return customers

CONs

Fewer locations than Outdoorsy
Requires advance planning
Bottom-Line: Another solid peer-to-peer choice for all the same reasons as Outdoorsy, but with an additional loyalty program.
Camper Travel Bookings
Best Service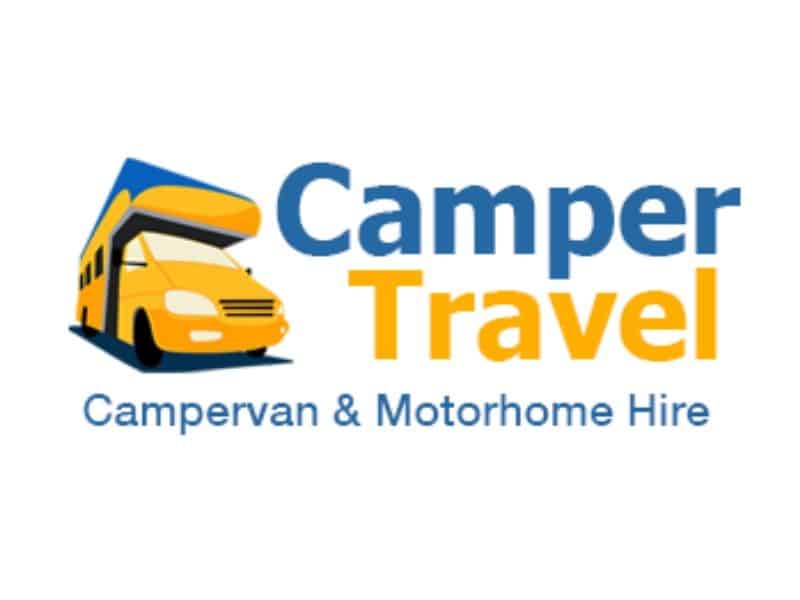 Camper Travel Bookings is a recreational vehicle marketplace broker site. Because they broker vehicles from other renters, they can reach a larger rental market and offer a greater range of trip planning options.
They don't have their own RV fleet to rent; they search the market to get you the best deals for the dates and places you're looking at and process your bookings via other companies.
The upside is that they take all the legwork and guesswork out of bookings, so you can concentrate on planning the rest of your trip. The downside is that they charge a fee (obviously) for doing so.
Due to their business model, they have a far wider range of rentals in a much bigger geographic area and with a much better spread of offices/collection points. Just keep in mind that the site is essentially a middle man and therefore not directly responsible for the vehicle you will receive and also adding to the cost per night.
PROs

Planning assistance for trips
Customer service for bookings
Good geographic availability

CONs

Value-added may not match fees
Not responsible for the vehicle fleet
Bottom-Line: If you are happy to pay a little more in brokerage fees Camper Travel Bookings is an excellent service for arranging your recreational vehicle rental.
Cruise America
Widest Selection for Corporate Rental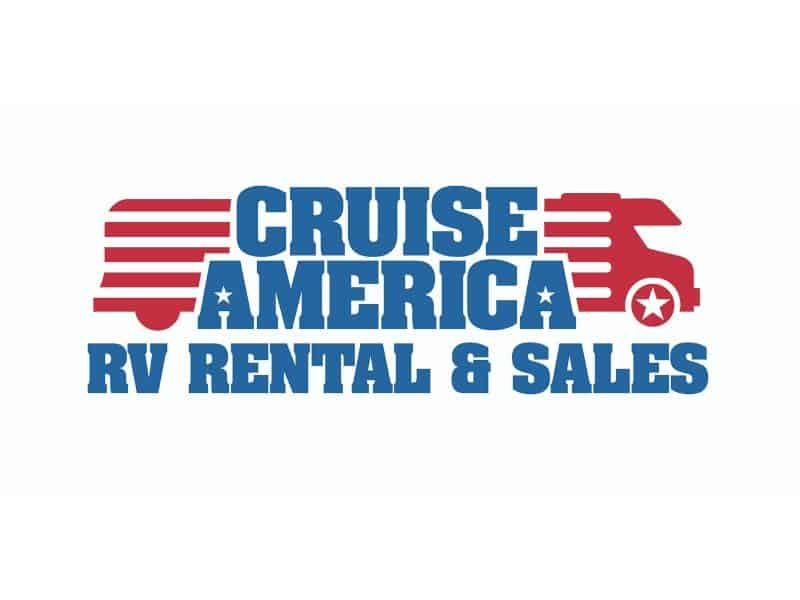 Cruise America is a corporate rental company with a great selection of vehicles and an exhaustive list of locations. They have a slew of good reviews online which may have to do with the fact that they are an employee-owned company.
These guys are one of the more prominent players on the recreational vehicle rental stage offering a good standard range of RV types with their own fleet of rentals across the States and Canada.
While Cruise America is one of the big boys, they can't match the range of rentals or locations that peer-to-peer options can. This means that although they group their rentals into five easy-to-navigate classes, you won't get the selection you would elsewhere.
Cruise America has a great range of pick-up locations, but again, this isn't as exhaustive as others in the peer-to-peer market.
PROs

Locations include the USA and Canada
User-friendly selection
Trustworthy, well-known service

CONs

Not as much selection as a peer-to-peer company.
Bottom-Line: A reputable and trustworthy company with an excellent selection of vehicles and locations.
Motorhome Republic
Widest Geographic Coverage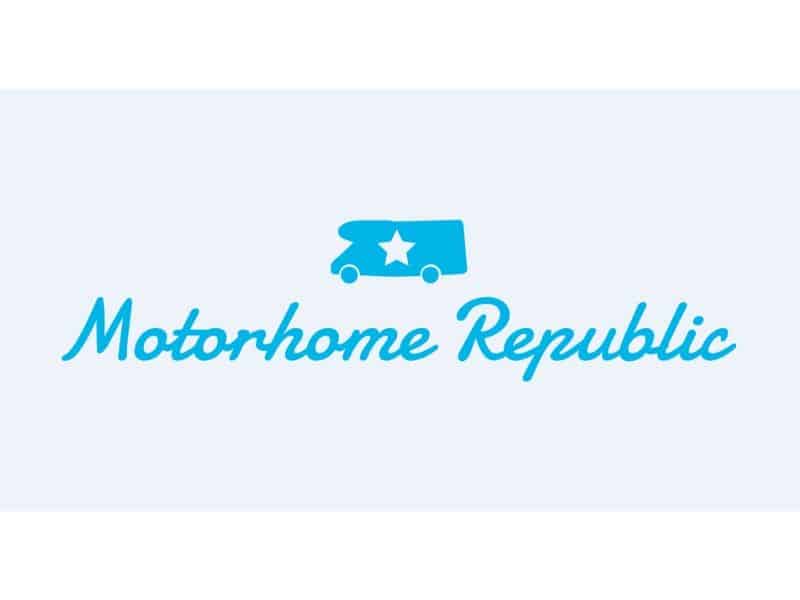 The second marketplace broker on our list, Motorhome Republic has the widest pickup location coverage of all we reviewed.
The good and the bad with this company are virtually the same as with Camper Travel Bookings. Yes, you get an extensive selection of vehicle rentals. Yes, there is the best geographic coverage. And yes, you can compare and contrast a vast range of RVs to see which best fits your needs and your pocket.
On the downside, we have the additional costs and charges levied. It's well worth reading the small print to find out who is liable for any issues. If your recreational vehicle isn't up to scratch, who is responsible for sorting it out?
Do your research and make sure you know what you are getting, from who, and who is responsible. It's never a good way to start a vacation by playing blame tennis over the phone or internet. If you do your homework then they can be an excellent, hassle-free way to get precisely what you want.
PROs

Coast-to-coast availability
Excellent selection of vehicles
Variety of pricing levels

CONs

Limited liability
Confusing customer service
Bottom-Line: No matter where you're from or where you're going, you'll find a Motorhome Republic location.
Indie Campers
Best European Vacation Options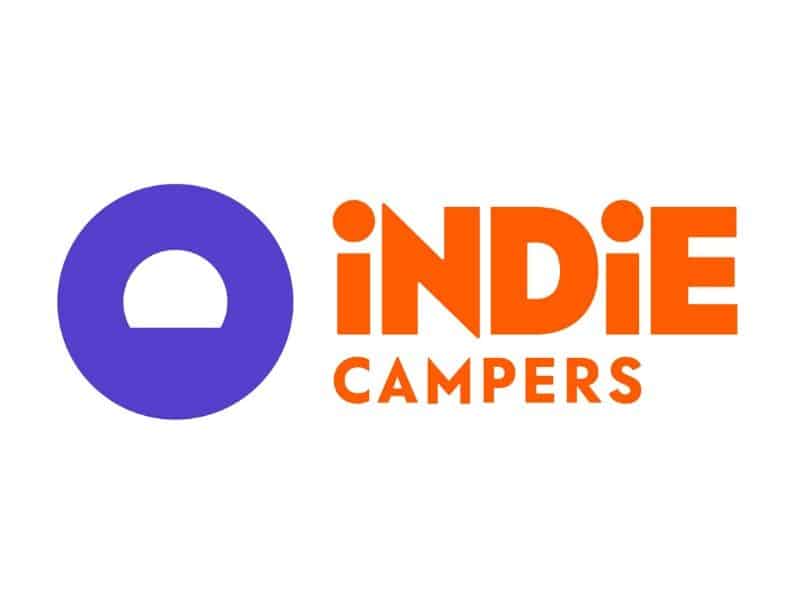 These guys are the largest RV rental company in Europe, and they cover a lot of bases. Their rentals aren't US standard; they have a smaller, 'indie camping' vibe – rather unsurprisingly. As a result, they offer more specialized camper rental services for travelers who have specific vacation goals at their RV rental destinations.
Indie Campers has a range of mostly Class B models on offer, mainly sleeping two to four people with an additional 2 people able to travel but sleep in a tent.
An excellent service they offer is a free shuttle to take you from the airport to the depot, and you can drive away from there. Everything for your camping trip is provided, and there are no 'hidden costs,' unlike some rental companies.
In addition to the bedding, cookware, gas, etc. provided, you can also hire surfboards and wetsuits if that's your thing. There is unlimited mileage and 24/7 roadside assistance too, which is a great addition.
The main downside is the fact that each country has only a few depots and in some cases, only one. It can make the pick-up pretty tricky if you aren't flying into the right city.
If you want to see Europe by road, this is a great way to go, but you'll be limited by rental size and locations. You really will have to plan ahead here to get the best value.
PROs

Coverage across Europe
Equipment rentals for any vacation
Airport shuttles
Unlimited miles

CONs

Limited locations in each country
Smaller vehicles
Bottom-Line: For the best travel experience in Europe, no matter what your hobbies are, go with Indie Campers.
El Monte RV
Recommended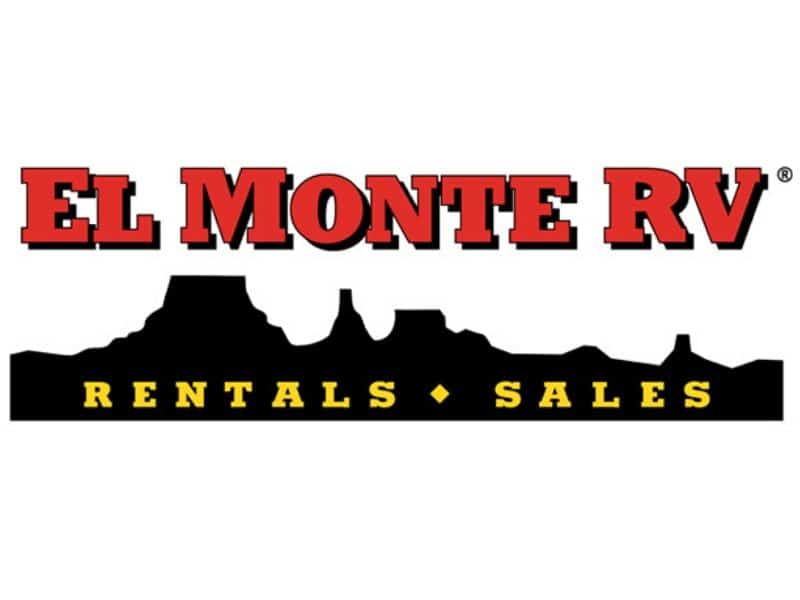 El Monte is another corporate rental company that spans from renting RVs right up to temporary housing rentals. There is a broader range on offer than say Cruise America, offering Class A and Class C RVs, but this still isn't as wide a range as the typical peer-to-peer rental companies.
Pet-friendly RV rentals are a must for those that like to travel with their furry companions and El Monte has an open policy for pets on all its rentals. Another bonus is they don't charge for generator rental. This can be quite a cash saver for the budget-minded looking at taking a group in a Class A motorhome.
They offer a reward scheme too, which keeps the loyalty base, well, nice and loyal. While it doesn't necessarily set them apart from everyone else, it's still nice to see that they show they care about their business model and customers.
The downside is they charge for bedding and kitchenware, and these charges are pretty steep. There's no getting away from these extras, and they do mount up, especially on shorter trips.
The other problem with El Monte is that they only have 29 bases in 12 states, and that's pretty limiting. If you're on the West Coast, you will be better served, but this still isn't great coverage. There is the option of one-way travel, but with this coverage, it isn't the bonus that it could be.
PROs

Pet-friendly RV rental company
Rewards program
No charge for generator rentals

CONs

Limited locations
Steep costs for bedding and kitchenware rentals
Bottom-Line: With a good range of vehicles and if your dog or cat is traveling with you, rent from El Monte RV.
Conclusion
We hope this article provides you with all the information you need to make your choice in RV rental companies. If you learned something, please share this website with your friends and family members!
If you have any other recommendations for our community, please share them in the comments below. As always, we look forward to answering your questions and receiving your feedback!